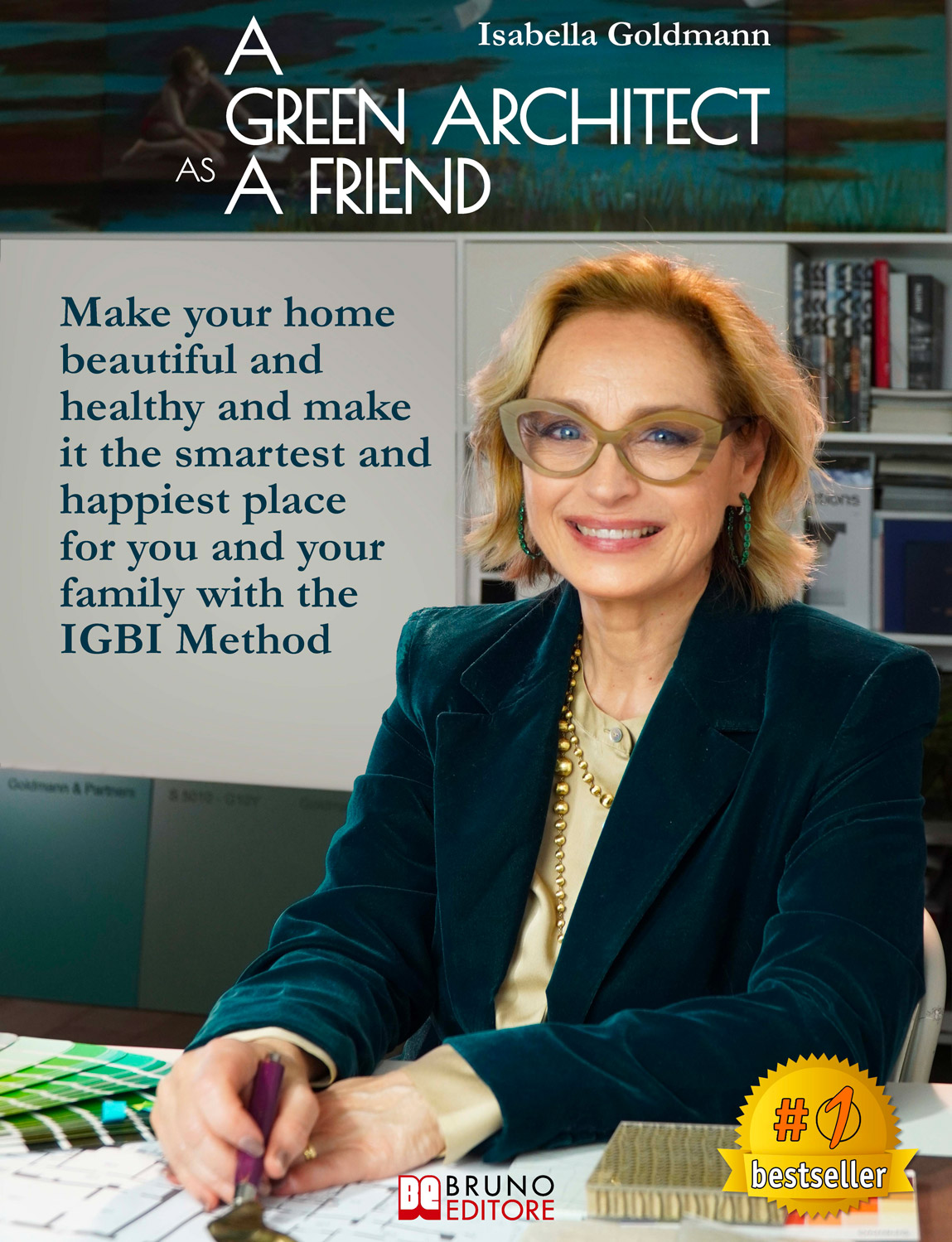 A Green Architect As a Friend
Have you ever thought of your home as the most effective medicine to achieve the maximum state of wellness for you and your family?
We're talking about your entire home, every room, every corner, designed so that you can experience joy just by spending time there: a place that reconciles calm in moments of relaxation and stimulates concentration if you have to work. In short, a home that is finally the perfect den for your body and soul and that of your family.
All this is possible, and this book guides you step by step to learn more about the place where you live or where you would like to go and live. It accompanies you in learning more about your real needs and expectations with respect to this new "den" and, above all, in solving its less-performing aspects, with various solutions, both in terms of simplicity and cost, following an ancient and thousand-year-old discipline: bio-architecture.
It is a scientific approach to living, which combines beauty and essential and true care for the soul, with all the chemical, physical, and ergonomic aspects involved in serious and competent house construction. Nothing is left to chance with the IGBI – Isabella Goldmann Bio Interiors Method, developed over years of professional and scientific research. In this book, Isabella Goldmann, a green architect for more than thirty years, describes this method in a simple and meticulous way, putting all the secrets at your disposal, so that you can apply them immediately to your home without any hesitation!
Indoor pollution
De Tilla M., Militerni L., Indoor pollution. Architectural, bio-legal and medical-scientific aspects of living, Goldmann I. (ed.), Architectural and environmental sustainability. The basics of the concept of sustainability of space, Goldmann I., Redaelli E., Cerveglieri G. (ed.), Architecture, bioarchitecture and medicine. Where problems resulting from indoor pollution are generated in architecture and how bioarchitecture solves them, Milan, UTET Giuridica, 2019.
This book, edited by the Umberto Veronesi Foundation, was written in collaboration with Goldmann & Partners SB, which drafted its contribution with the support of IRCAS (International Research Center for Applied Sustainability) internal protocols for verifying the level of the healthiness of living environments. A text with scientific and intellectual rigor brings to public attention the issue of indoor pollution in its most important declinations. In fact, among the many challenges that science is called upon to face today, there is one that is particularly urgent and still underestimated: research in environmental issues concerning measures to prevent and combat air pollution produced not only by external inputs but also and above all by the toxic load of accumulation that is generated indoors due to furnishings and finishing materials. The topic of Indoor Pollution is dealt with from three essential points of view: architecture and its errors that lead to a dangerous toxic load in the indoor environment, medicine and the chronic and lethal diseases that are produced as a result of the aforementioned errors, and the often backward legislative regulations that still allow such damage to be produced in architectural and plant designs.
Sustainable architecture
Goldmann I., Cicalò A., Sustainable architecture, Assago, FAG Editions Ltd, 2012.
What are the bioclimatic, bioarchitecture, and green buildings that are so much talked about?
What is the history of genuinely sustainable architecture, and who are its protagonists?
From animal architecture to the fathers of sustainable architecture, moving from passive houses to renewable energies, to examples of sustainable building sites and the most beautiful achievements of sustainable architecture in Italy, Europe, and the World: an easy-to-read book written as a journey to discover a culture of living and creative and rational architecture, of incredible beauty and in harmony with the environment and the reference territory.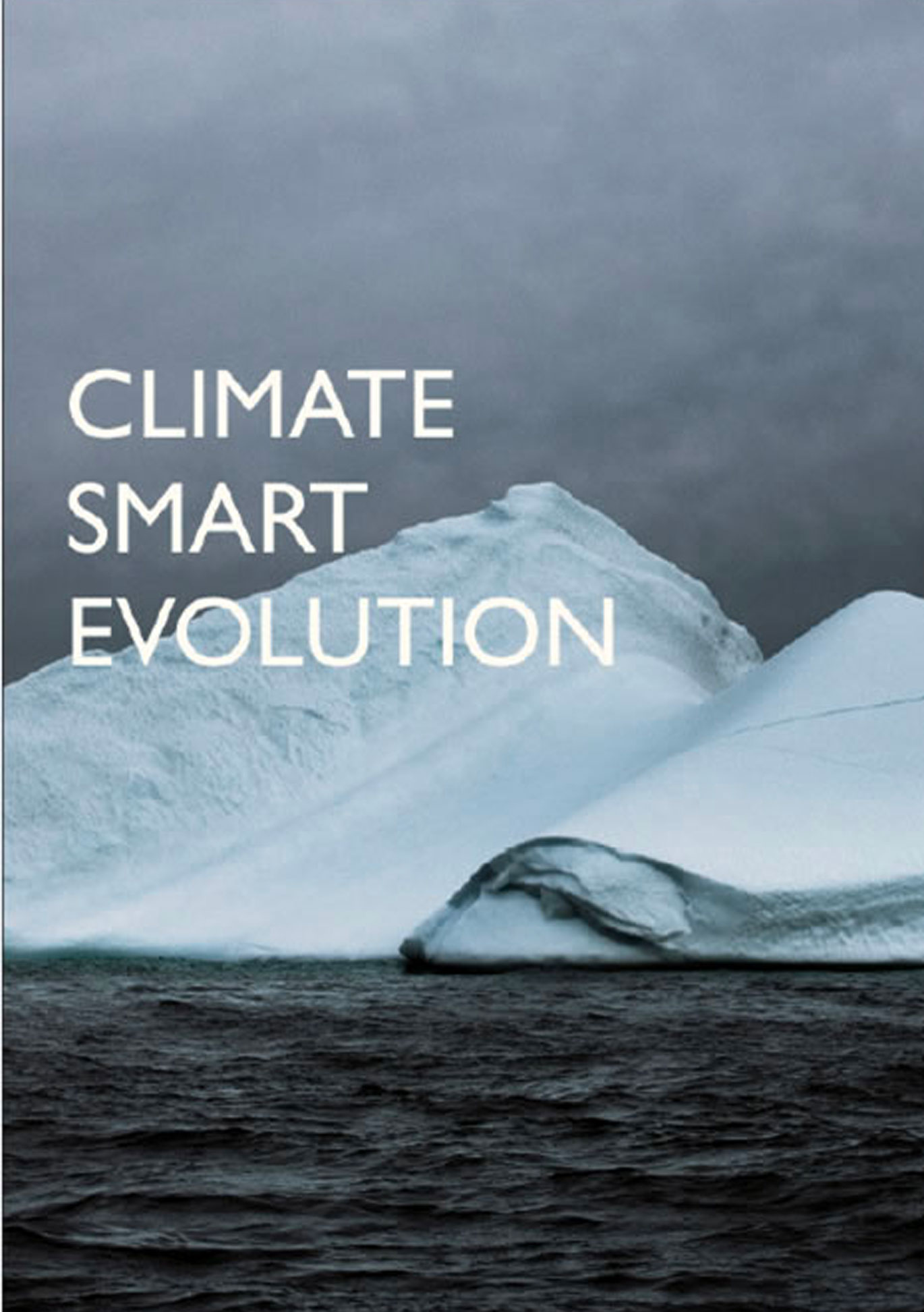 Climate smart evolution
Hossein F., Gaiani S., Baraz S., Climate Smart Evolution, with the participation of Goldmann I., Green technologies and sustainable economy (2017).
State of the Art on Global Climate Change: the book is an analysis of the challenges that climate change poses to the contemporary world, ideally carried out through 40 shots, presented at the Addressing Climate Change Legacy exhibition held in Paris for the Heads of State and Government who spoke for the COP21 conference in 2015 and 80 opinions from the who's who of global sustainability, including Isabella Goldmann of Goldmann & Partners.
This catalog brings together in a single dissemination product the artistic quality, the scientific environmentalist content, and the contributions of authoritative personalities whose individual testimonies support the cause of combating climate change. Climate-smart agriculture constitutes the first virtuous link in a chain of actions that must be implemented to facilitate the dissemination of innovative technologies and techniques; through projects capable of creating dialogue and exchange among stakeholders, namely politics, research, business, and citizenship.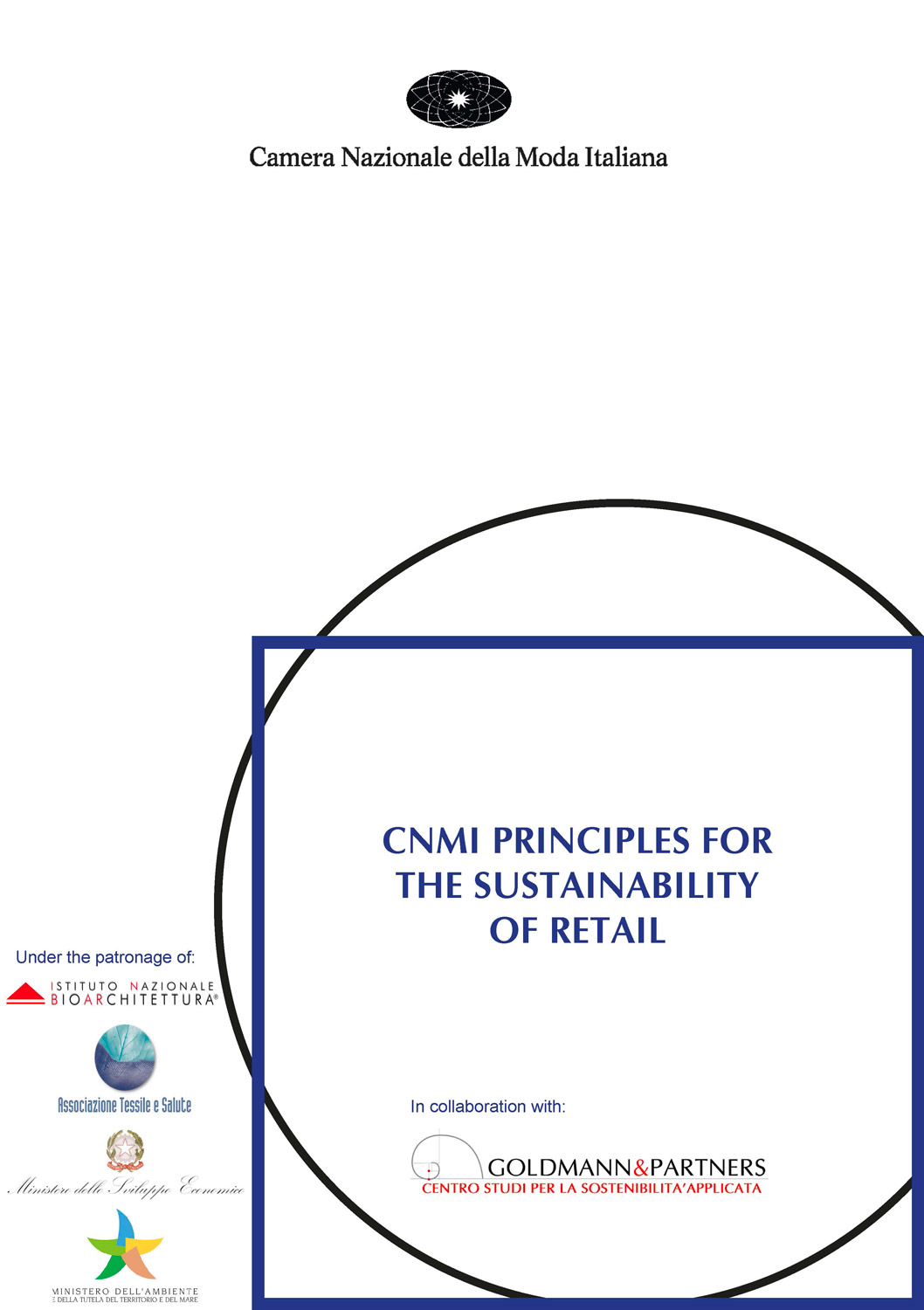 CNMI principles for retail sustainability
The "CNMI Principles for Retail Sustainability (2017)" highlight how it is possible, at the design stage, to identify increasingly environmentally friendly, people health-friendly, and energy-conscious solutions, finding improving features in materials and finishes while respecting the individual concept stores designed by each brand.
Compiled by the research center IRCAS (Intl. Research Centre for Applied Sustainability) of Goldmann & Partners with the endorsement of the National Institute of Bioarchitecture and the sponsorship of the Textile and Health Association, the document, which summarizes in a simple and immediately applicable manner all the practices that can lead to the above results, is the result of the work of a Retail Sustainability Technical Working Group led by Isabella Goldmann of Goldmann & Partners and made up of representatives from fifteen Italian fashion brands including Ermenegildo Zegna, Giorgio Armani, Gucci, Prada, Salvatore Ferragamo, and Versace, and from the Sustainability Working Table that includes, in addition to the brands mentioned above, other representatives from some of the most prominent Italian companies operating in the sector, [Bottega Veneta, Fendi, Loro Piana, Moncler, OTB, Tod's and Valentino].
The ultimate goal is to stimulate the development of a more innovative and sustainable retail space architecture, attentive to both indoor well-being and sustainability in all its aspects, environmental but also anthropic, energy, economic, and management, to name but a few of the elements considered in the prepared document.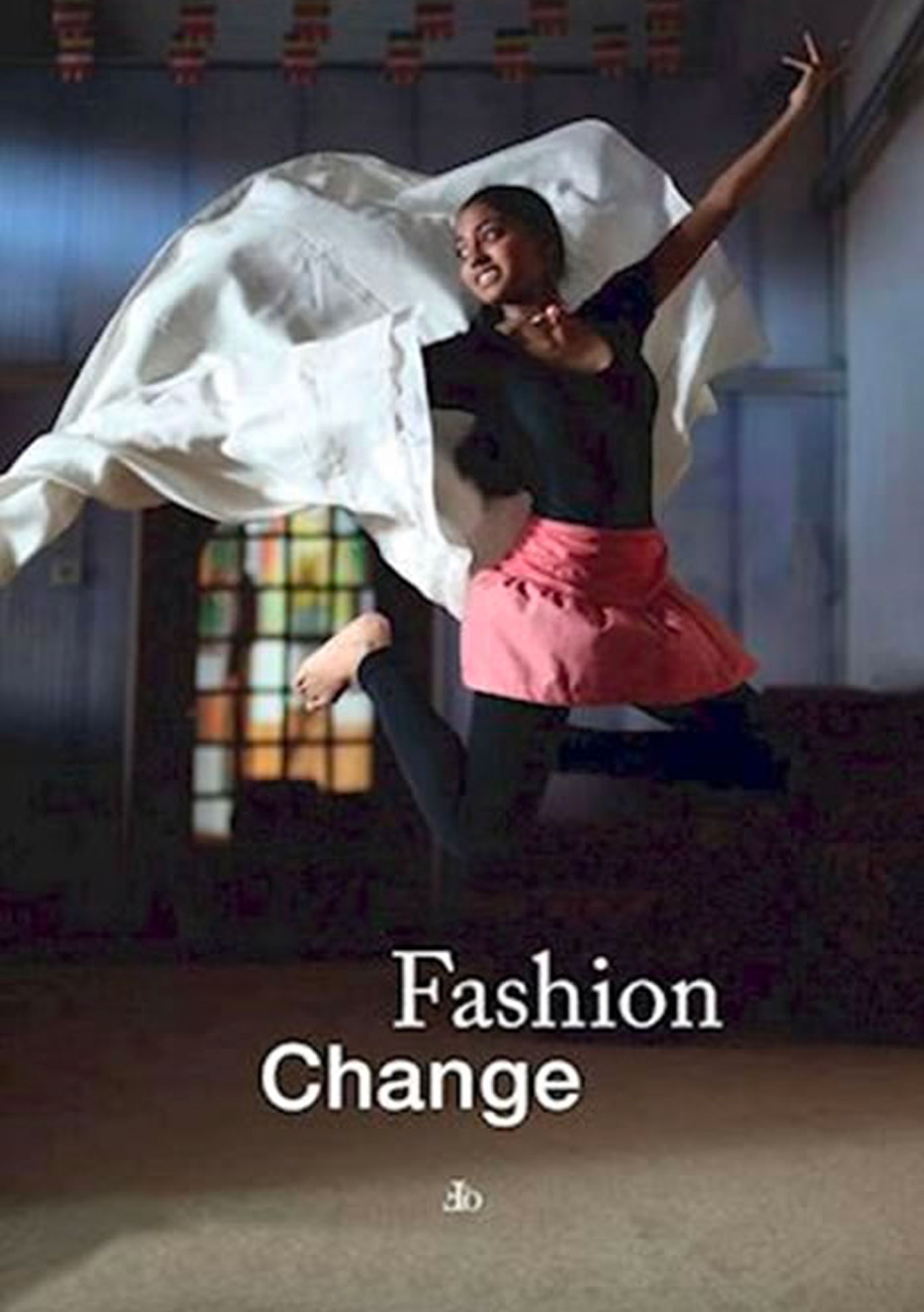 Out of Fashion Community
Out of Fashion Community, Fashion Change. Seven Proposals for the Future of Fashion, Empathetic Space in the Age of E-commerce, Mirandola, Connecting Cultures Editions, 2017.
The volume Fashion Change, edited and published by Connecting Cultures, collects the reflections of the community of entrepreneurs, scholars, technicians, intellectuals, and fashion designers formed around the project of Out of Fashion, the first training course focused on conscious fashion culture.
Goldmann & Partners' participation is represented by a chapter on Retail Sustainability written by Isabella Goldmann.
The publication represents a collective work aimed at providing a guide, that is, a roadmap for a change that fashion if treated with due respect, can implement in the world in which we live. Fashion Change is developed in seven chapters dedicated to the main themes of conscious fashion culture: materials and their environmental impact, technological innovation in the textile sector, traceability of the supply chain and respect for the workers, high craftsmanship and the recovery of tradition, and the relationship between art and fashion. Seven proposals that summarize a world of references, aimed not only at the consumer but all people interested in fashion, style, fashion history, and, above all, the future. The book has received the patronage of the Ministry of Environment and Protection of Land and Sea, City of Milan, Sistema Moda Italia, and CNA Federmoda.